Atami, Japan: On Sunday, rescuers in a Japanese holiday resort ravaged by a tragic landslide were forced to put their search for survivors on hold multiple times as heavy rain pelted the area.
Following days of torrential rains, two ladies were confirmed dead as floods of mud swept through a section of the hot spring resort of Atami in central Japan on Saturday morning.
According to the town's disaster-management spokesman Yuta Hara, 19 individuals have been rescued and roughly 20 more are still missing.
"We are doing our best to rescue survivors while carefully checking the weather and other conditions," he said.
According to Hara, the landslide raced across the residential area, destroying roughly 130 homes and other structures and leaving a quagmire that reached down to the neighboring coast.
Vehicles were buried, and houses were thrown off their foundations, with an air conditioner dangling from one ruined home into the sludge below.
The avalanche, according to Hara, was one kilometer (0.6 miles) long and 120 metres (400 feet) wide at times.
Hundreds of rescue workers and military troops combed through the muck and rubble on foot and with diggers, climbing across shattered roofs and poking poles into the ground in search of remains.
Coast guard divers searched in murky seas, while police officers inspected wrecked residences with sniffer dogs, according to television footage.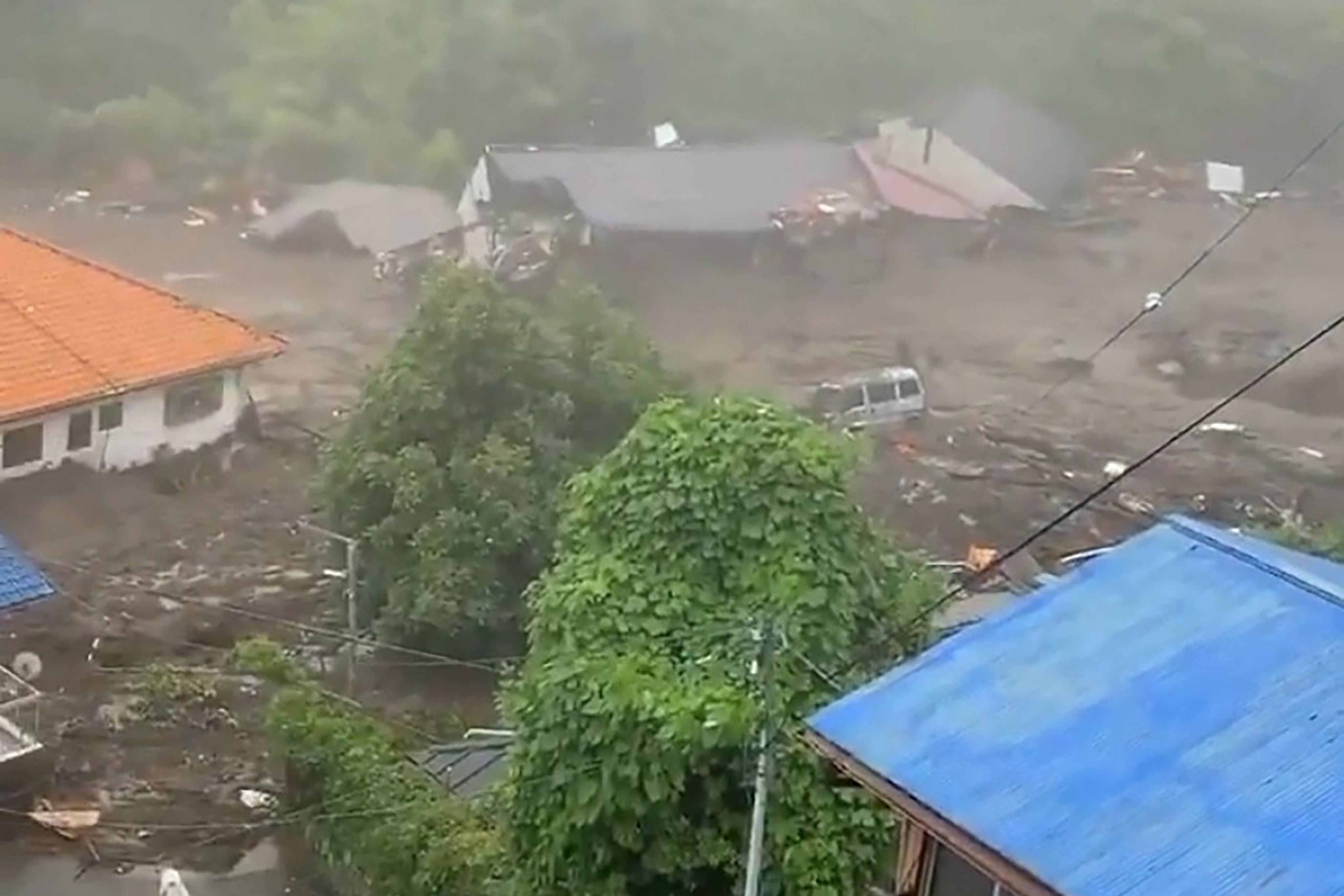 Rain impeded rescue efforts, forcing crews to flee the site on many occasions while smaller landslides occurred and catastrophe warning alerts were issued.
When the landslide started, survivors at a nearby evacuation center told AFP they were terrified.
"When I opened the door, everyone was rushing into the street and a policeman came up to me and said: 'What are you doing here, you have to hurry, everyone is evacuating!'" local resident Kazuyo Yamada told AFP.
"So I went out in the rain in a hurry, without changing, with just a bag."
More landslides are expected
Hisao Shima, 58, a fisherman, said he "didn't think it was going to be that awful" when he first heard the landslide warning sound.
However, when I stepped outside later, the ground rumbled really loudly all around me, he claimed.
According to national broadcaster NHK, Atami, around 90 kilometers (55 miles) southwest of Tokyo, received 313 millimeters of rain in just 48 hours, which is higher than the usual monthly total for July of 242.5 millimeters.
Much of Japan is currently experiencing its annual rainy season, which can persist for several weeks and result in flooding and landslides.
Climate change, according to scientists, is exacerbating the problem because a warmer atmosphere contains more water, resulting in more heavy rainfall.
More rain is expected across Japan's main island in the following days.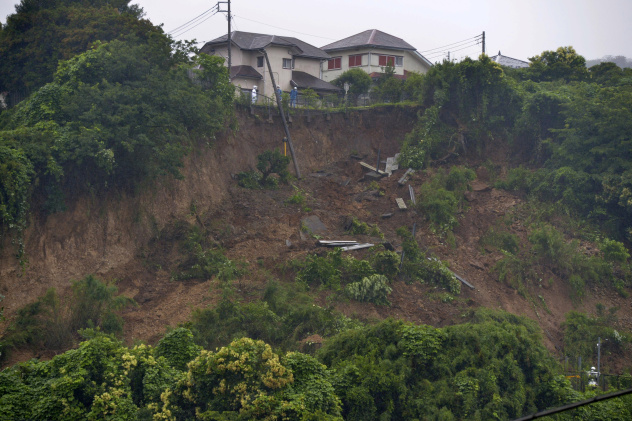 "This rainy-season front is expected to keep causing heavy rain in many areas. There is a fear that land disasters could occur even when the rain stops," Prime Minister Yoshihide Suga told ministers at an emergency meeting.
At least seven more landslides have been recorded across Japan, according to NHK.
"Landslides can occur again and again at the same place even if the rain stops. Residents and rescuers should remain on alert," Takeo Moriwaki, professor of geotechnical engineering at Hiroshima Institute of Technology, told AFP.
387 residents had been evacuated, according to town disaster spokesman Hara, with survivors wearing face masks spotted reading newspapers with photographs of the calamity on the main page.
Many other cities in Shizuoka have also been told to evacuate their residents.