Kolkata, India: France launched a historic trial over the 2015 Paris attacks, Wednesday, which killed 130 people.
The shooting and bombing attack by extremists from the Islamic State (IS) group was France's worst post-World War II tragedy.
The only surviving member of the group accused of carrying out the attacks is Abdeslam who will attend the trial. Since his arrest in Belgium in 2016, he has been incarcerated.
The other 13 defendants in court have been charged with a variety of offenses, including financing and planning the attacks.
What happened in the 2015 Paris attack?
On the night of Friday, November 13th, gunmen and suicide bombers attacked a concert hall, a large stadium, restaurants, and clubs in Paris, killing 130 people and injuring hundreds more.
President Francois Hollande denounced the attacks as an "act of war" carried out by the extremist group Islamic State (IS).
130 people were killed and hundreds were injured in shootings and bomb blasts, with more than 100 in serious condition.
The attacks mostly targeted areas in downtown Paris where huge crowds were congregating.
As the search for suspects continued in the days following the attacks, French police conducted hundreds of raids across the country. Raids were also carried out in the Belgian capital of Brussels.
The trial is being dubbed "the biggest in modern French history."
The area surrounding the court was cordoned off, and armed cops with dogs were on the lookout ahead of the hearing, the BBC reported.
Before being permitted into the specially created courthouse, which can seat hundreds, those attending the trial will have to pass through multiple checks.
How long will the hearing last?
There will be approximately 140 days of hearings over the following nine months, involving about 330 lawyers and 1,800 survivors and relatives of victims, as per reports.
Around 300 witnesses, including François Hollande, the French president at the time of the attacks, will be heard.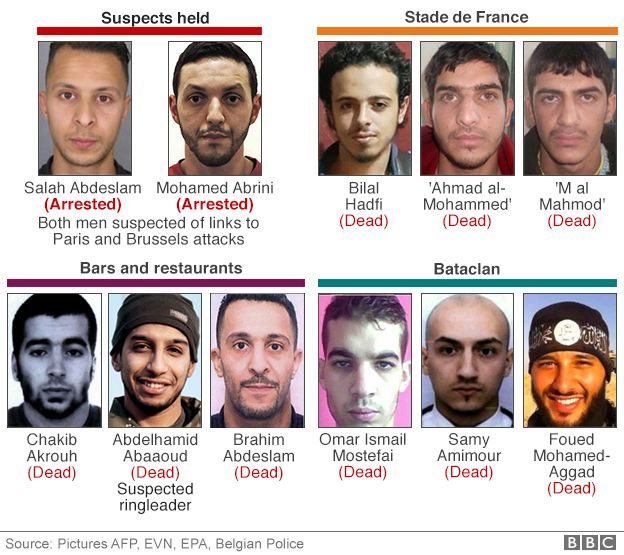 The trial will be videotaped for historical purposes but not broadcast live. Survivors and relatives of victims, known in France as civil plaintiffs, will be able to listen to the proceedings via streaming radio if they are unable to attend.
The first few days of the trial are scheduled to be primarily procedural until the end of September when victims will be summoned to testify.