Stranded megaship, mini bulldozer in Suez canal fuels meme fest
Siliguri, India: By this time you might be aware of what is happening at the world's most important and busiest maritime trade route, the Suez canal.
Not only it poses a threat to slow the world economy, but the salvage could also take weeks, which is at a staggering price (literal money) for the world.
In case you're not familiar with the Suez Canal mishap: a mega-ship got stuck in the narrow canal, side to side at an angle, completely blockading the traffic which is the holy grail of world trade.
Images of the Taiwan-owned container ship, named MV Ever Given -- 400-meter- (1,300-foot-) long (almost as long as the Empire States building) and 59-meter wide -- shows it has touched the banks of the canal.
The hull of the ship is so big, a close-up shot to capture the bulldozer omits the ship from the full-view in one frame.
Also read | Tugs and dredgers try to free mega-ship blocking Suez Canal
The bulldozer appears tiny in front of it but is doing the vital task of removing the sludge from the banks of the canal in an effort to free the ship's hull and allow it to move.
One cannot miss the irony of the image, with the ship appearing like a giant and the bulldozer like a lilliput in front of its presence.
Understandably, it has fuelled a hilarious meme-fest on Twitter, with people utilizing the humor of the tiny dozer trying to free the ship, many hundred times its own size.
One meme had the words "the incessant, crushing weight of existence," written on the ship's body, and "drinking exactly two beers," written on the body of the tiny bulldozer.
COURTESY OF TWITTER
Another meme said the mega-ship is a 'thesis' while the tiny bulldozer is the 'paragraph, I spent the entire day writing.'
COURTESY OF TWITTER
An equally hilarious meme said "My Tasks" written on the Ever Given ship, and "Me dutifully chipping off my tasks" written against the bulldozer appearing tiny by the side of the ship, working to free the giant vessel.
COURTESY OF TWITTER
Check out other rib-tickling memes on the same:
Also read | 'Extreme difficulty' refloating ship stuck in Suez Canal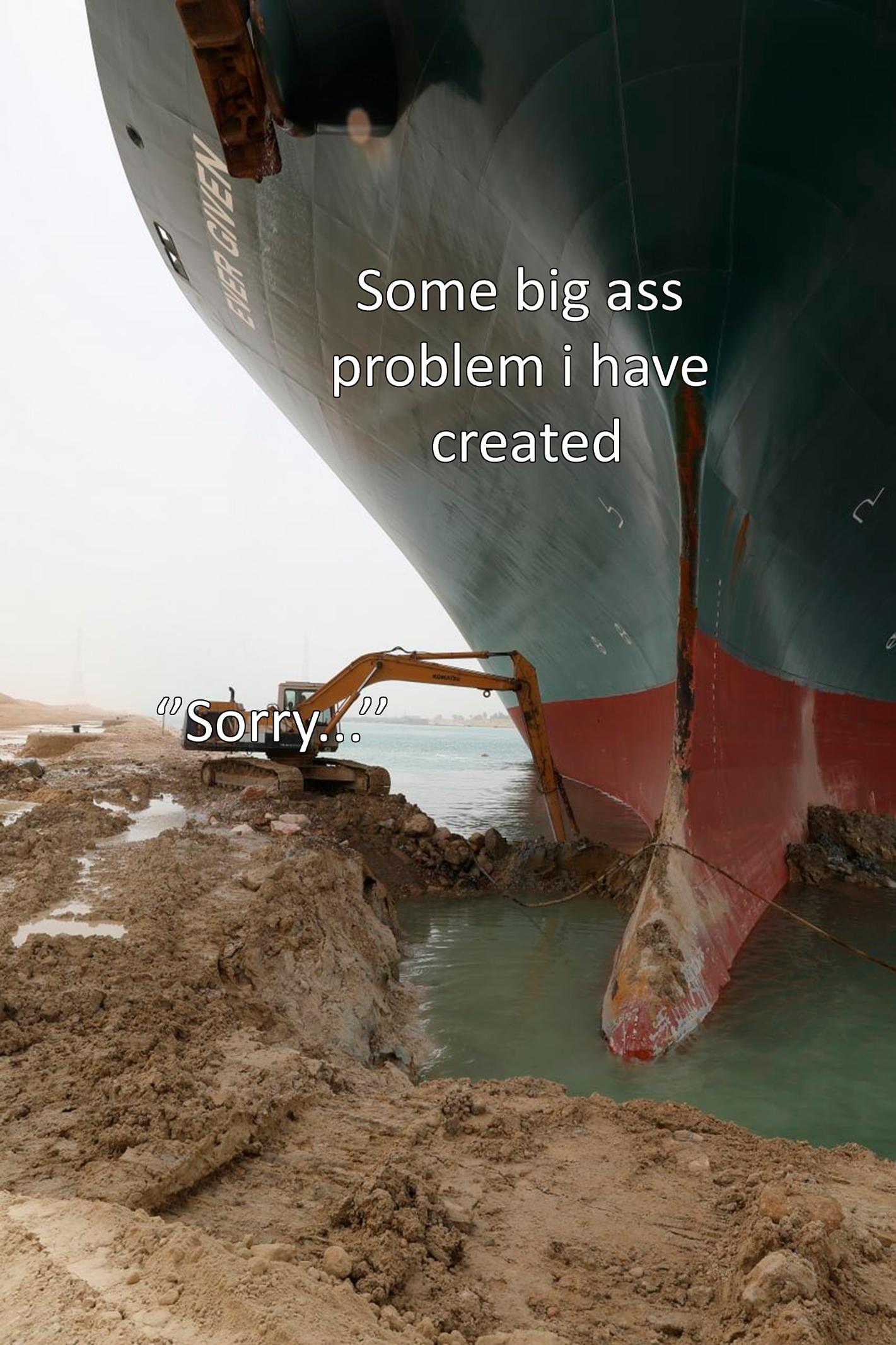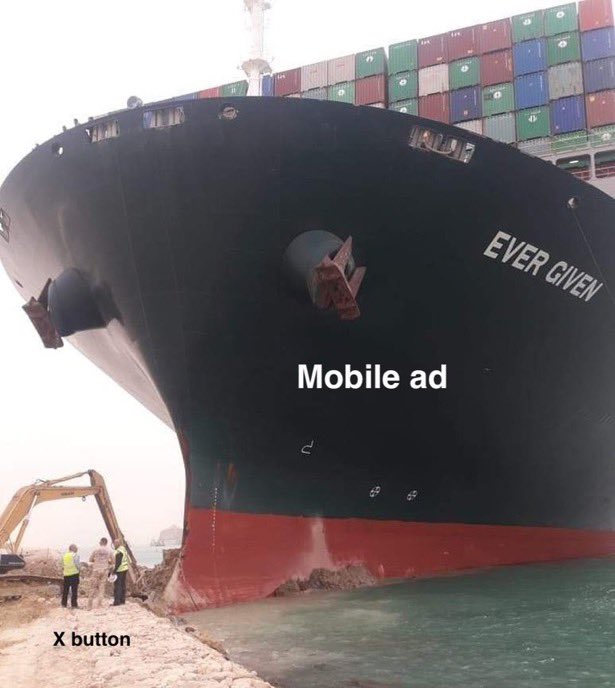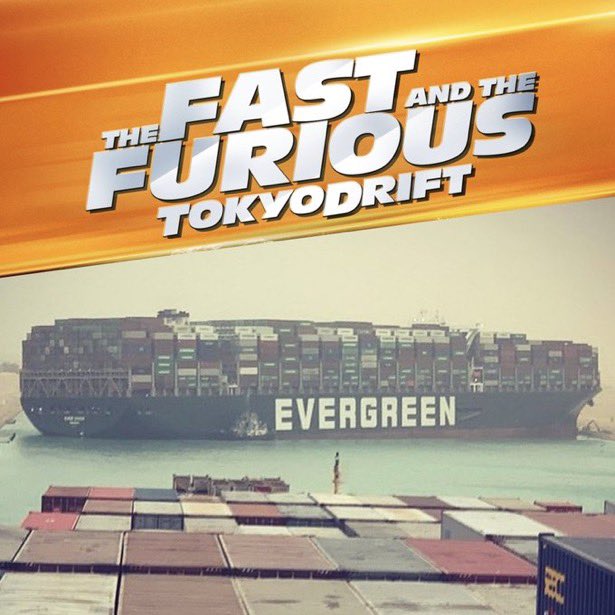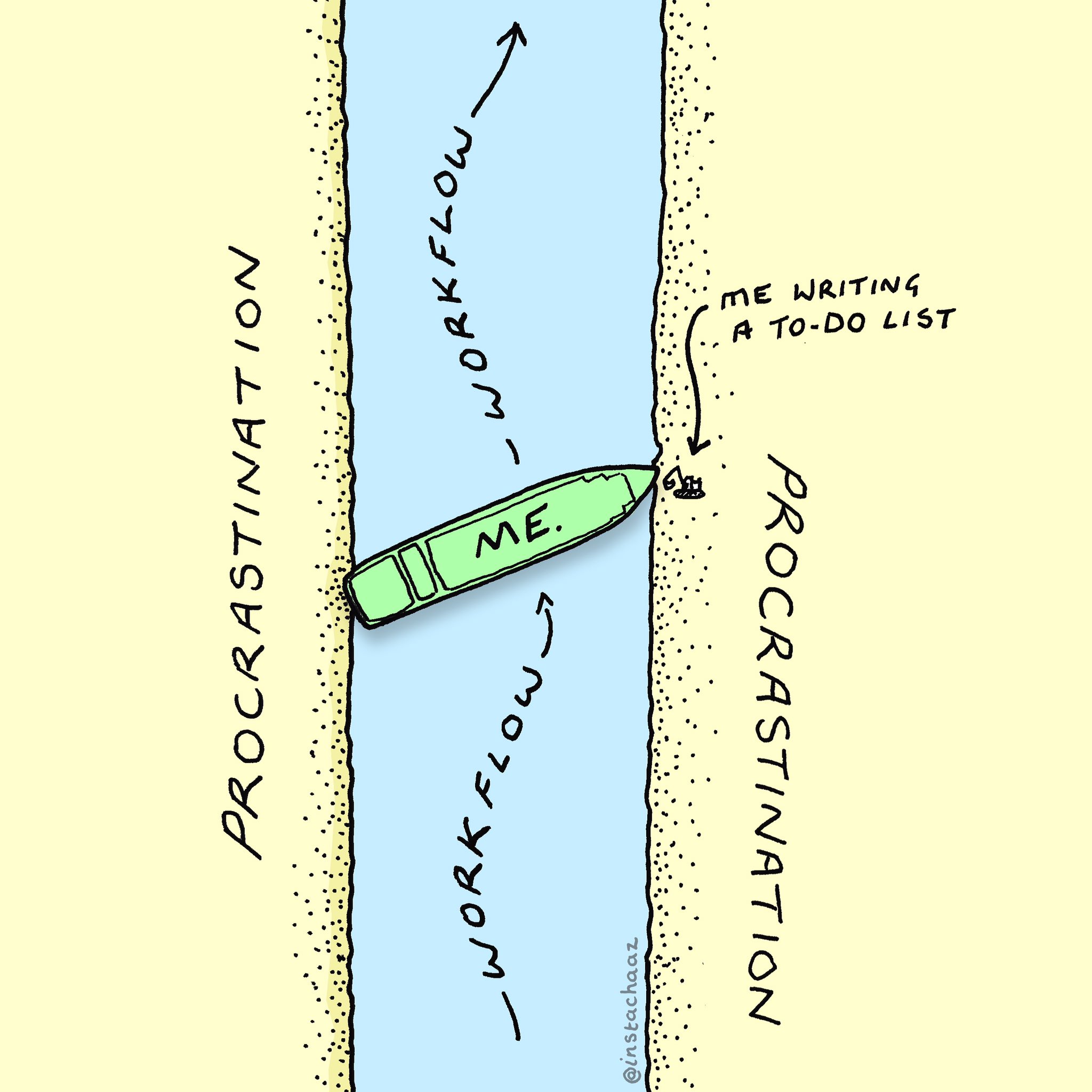 CREDITS: CHAZ HUTTON/TWITTER
The ship which as per salvage analysts could take weeks to remove is blockading the extremely crucial maritime trade route like an enormous 'beached whale.'
"It is like an enormous beached whale. It's an enormous weight on the sand. We might have to work with a combination of reducing the weight by removing containers, oil and water from the ship, tug boats and dredging of sand," Peter Berdowski, CEO of Dutch company Boskalis, one of two rescue teams trying to free the ship, told the Dutch television programme "Nieuwsuur".
Share this story