Paris, France: French company Carmat announced its first human artificial heart implant in the United States on Thursday, as part of a clinical study.
The total artificial heart, called Aeson, is already available in Europe, according to the company's website.
Aeson is an active implantable medical device that replaces the native heart's ventricles in patients with severe heart failure.
The device is electro-hydraulically powered and shaped like a human heart. Once linked, the Aeson performs the same functions as a regular heart, giving mechanical circulatory support and restoring normal blood flow throughout the body.
This "first US-based clinical study will be decisive for our development in the world's biggest market for medical devices", Stephane Piat, Carmat's director-general, said in a statement.
The procedure took place at Duke University Hospital in Durham, North Carolina, Carmat said.
Three other centers for the study in the United States have been set up and are in the process of selecting trial candidates.
Ten eligible patients must be recruited for the US Food and Drug Administration-approved study.
The Carmat device is intended for people with end-stage heart failure, which can usually only be treated with a heart transplant.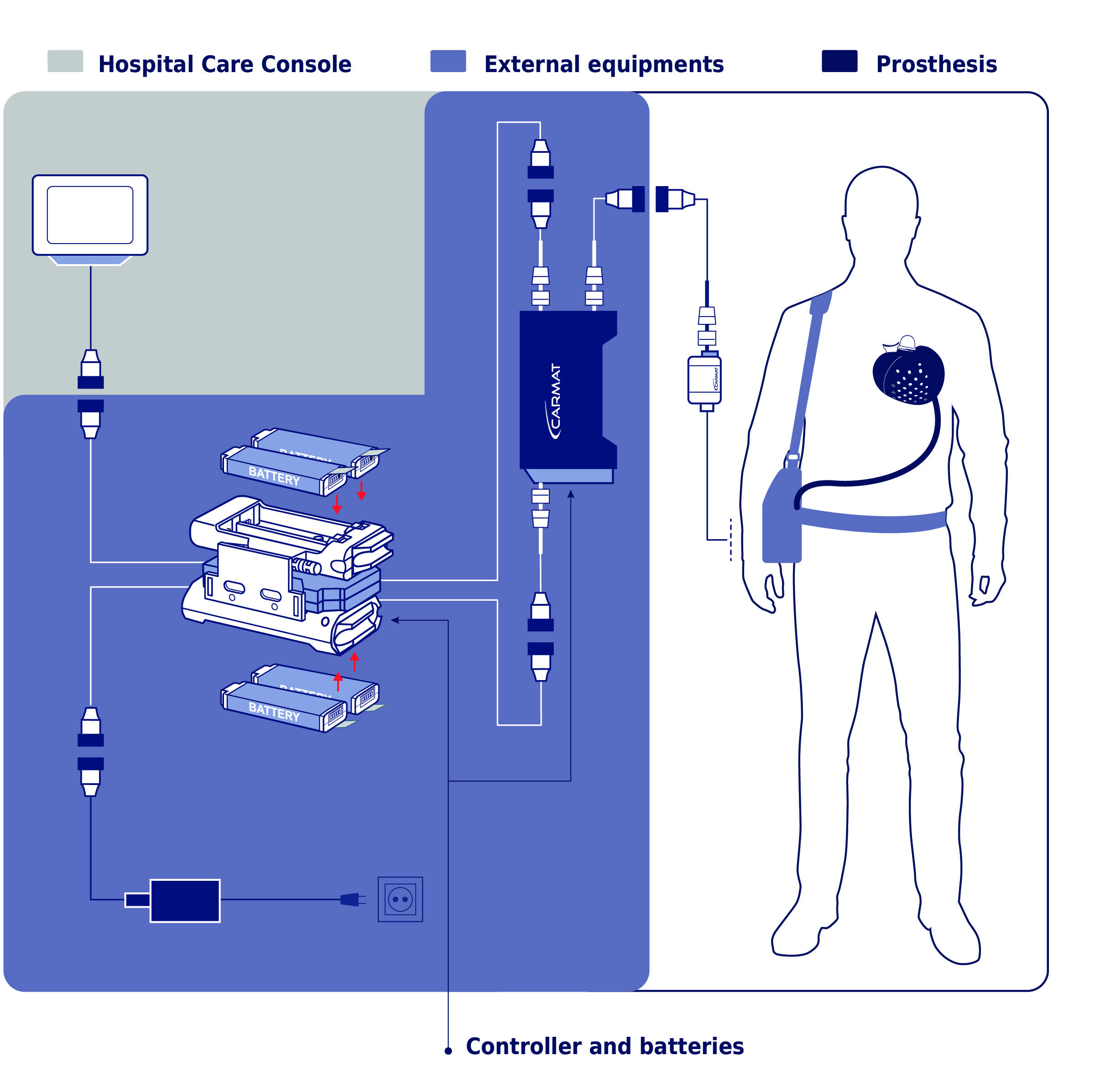 Heart failure is a worldwide pandemic that affects at least 26 million people and is becoming more common.
Heart failure occurs when the heart's essential function as a "blood pump" is no longer able to deliver enough cardiac output to meet the organism's metabolic needs.
The brain, liver, and kidneys, among other essential organs, are not receiving enough nutrition and oxygen to operate correctly at this stage.
With AFP inputs.