Kolkata, India: American television star and billionaire Kylie Jenner, 27, is reportedly expecting a second child with on and off lover and rapper Travis Scott.
The celebrity couple already shares a three-year-old girl Stormy, with Kylie being quite open about wanting a sibling for her daughter.
Both the stars have so far remained quiet about media reports running wildly on the internet.
"Am I going to have another baby? I want another baby but, 'When?' is the question and I'm definitely not ready right this second. And I don't know when I will be, but yeah, when I do, I would love to share more of that with you guys," Kylie said on Snapchat, in October 2018, when Stormi was 8 months old. 
In 2020, speaking to Harpers Bazar, Kylie also said she gets some peer pressure from her friends to get Stormi a sibling, but that she did not have any plans at that time.
"I want seven kids down the line, but not right now," Kylie famously said on her BFF Stassie Karanikolaou's #DoYourPart Instagram Live series.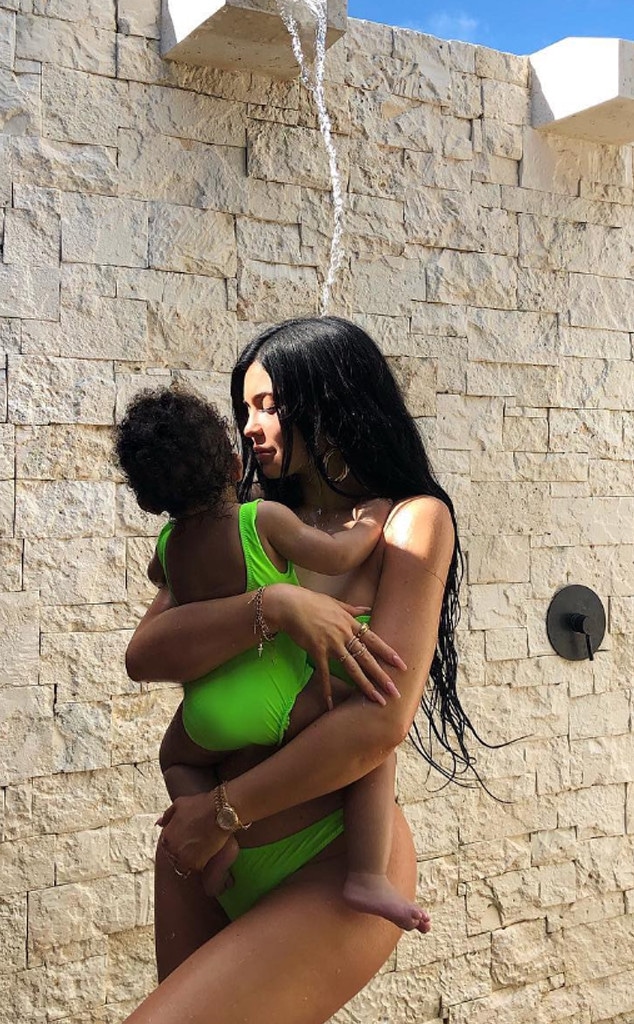 According to Page Six, the entire Kardashian-Jenner clan is super thrilled with the announcement, sources confirmed the media outlet.
The report comes after both the stars have maintained some distance from the public purview according to Page Six, and have been so far sealed about the reports of her second pregnancy.
Caitlyn Jenner aroused anticipation Thursday when she announced she was expecting another grandchild, but it turned out to be about her son Burt Jenner, who is expecting his third kid with fiancée Valerie Pitalo.
Jenner and Scott's relationship has been and an on and off phenomenon but the couple remained on talking terms all throughout.
In 2017 when Kylie conceived Stormi, she remained out of the public eye all throughout her pregnancy and only announced the same after giving birth to Stormi.
"I shared so much of my life. I was also really young when I got pregnant, and it was just a lot for me personally. I didn't know how I would bring that to the public too and have everyone's opinion. I think it was just something that I needed to go through by myself," American TV talk show host Andy Cohen said.
In an interview, Kylie's half-sister Kim Kardashian who has four children with Estranged husband Kanye West said, Kylie, hid from the public eye to protect her child and herself during her pregnancy.
Kylie, the youngest of the Kardashian-Jenner clan is also one of the most successful with a beauty business that is worth a billion dollars. Forbes called her the youngest self-made billionaire ever.
Jenner also sparked ignited pregnancy rumours this summer when she went out in a loose shirt in Idaho.
Kylie said in a French interview, she always wanted to be a young mother.
"I remember people used to ask, 'Are you ready for this?' And I always knew I was ready but you don't know what that love and that feeling are like until after you have a child," Kylie was quoted as saying.
"She (Stormi) really comes before me so that is a lot to take in at a young age but I feel like I was definitely made for this and she has changed my life for the better."
The Kardashian Jenner sisters are almost always under media attention for their swanky lifestyle, uber-famous husbands and boyfriends and high-profile businesses.
Kylie has over 200 million Instagram followers, which is technically more than half of the entire United States population. But certainly, her followers hail from around the world.